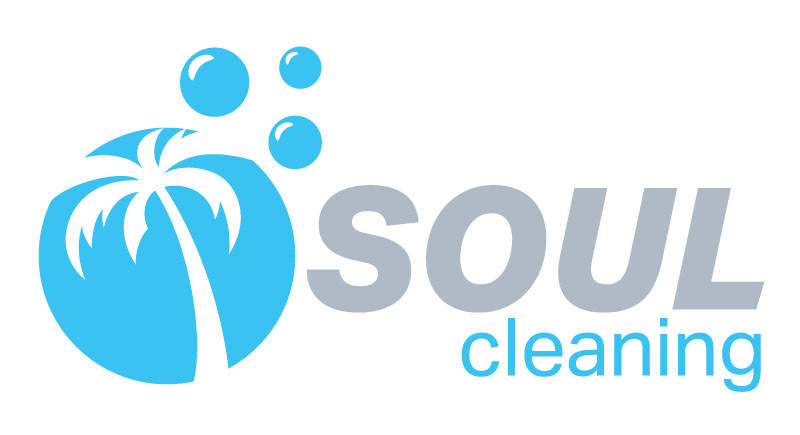 The final logo design for Soul Cleaning, LLC. feautures a clean, modern design that projects a feeling of cleanliness and professionalism.
Font
: The font used for the main text ("Soul") is Atkiv Grotesk Bold Italic. It is a heavy sans-serif font that is easily recognizable and legible at different sizes, while being very clean and modern. The italics in the word gives off a feeling of "fast" or "quick," which is important in the cleaning industry. The font used for the text "Cleaning" is Atkiv Grotesk Regular. It is thin, but not so thin that it becomes hard to read, and gives a clean, modern feel.
Graphic
: The palm tree represents the foundation and culture of the owner of the company, originally being from the islands. That was combined with suds from a bucket of soap representing the cleaning services provided by Soul Cleaning, LLC.
Colors
: The light blue projects a feeling of trustworthiness and dependability. The light grey in the text represent purity and cleanliness.